Welcome to
Nizhalgal Trust
Nizhalgal Trust is a registered, Non-governmental, Non-profitable, Social Service organization. Nizhalgal got its legal entity by registering under the Indian Trust Act of 1882 with a registration number of 1/2017/Bk4 on 04.01.2017 with the objective of serving to the people in need without any discrimination in the name of caste, class or creed. Since then the organization has been expanding continuously in terms of social development service.
It is operated by a voluntary Board of Trustees and enlists the services of many professionals, free of charge. It started to work for the people who are really under the clutches of poverty and social backwardness. It provides help to the needy, education for poor children, funds for good causes, employnment oppertnities, Environmental Development and all kind of social services like health camps, public awareness programmes.Read More&nbsp &raquo
Our Mission
Our mission is to bring about social transformation through empowering the rural and the urban poor which enable them to become self-reliant. We support women and children who find themselves in situations of poverty and injustice. And through programs meant to empower, educate, and engage under-represented individuals, we strive to create a world free from exploitation and discrimination where everyone has the opportunity to live their lives to their full potential.Read More&nbsp &raquo
Our Causes
We at Nizhalgal Trust do our best to provide help, via our projects. You can choose a cause to help us do better.
How you can help us
Just call at
(+91) 73737 98984

to make a donation
Became a Volunteer
You can make a difference for the society. We depend entirely on voluntary contributions for all our work. You can donate us a little part of your income for the sake and benefit of humanity. The donation will be utilized to organize free medical camps, medical awareness programs, Employnment Trainings and maintaining the vast medical resource on this website. Your contributions mean a great deal to us and even more to the people who are real need of your support. Donations of any size are gratefully accepted.
Join Us volunteers 0
Our Trustes
Give your TIME & MONEY we will help you ensure that it is spent MORE MEANINGFULLY!
You May Help in Any of the Following Ways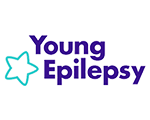 Subscribe to our newsletter
Our Recent Donors

Dr.Balu
District Registrar of Thenkasi District
Er.Meenakshi Sundaram
Kannayiram Pillai Constructions

JSK.Logidasan
JSK Group of Companies, Ramanathapuram
G.Naga Rasu
Ordinance Clothing Factory, Chennai

Er.Thirumurugan
PT.JUHDI Sakthi Engineering, Indonesia
Er.Nageshwaran
Abunayyan Group of Companies
M.Rajkumar
Ordinance Factory, Trichy

Er.Senthil Kumar
Design Engineer, Flour Constructions, Delhi
M.Murugesan
Tamilnadu Co-Operative Department
R.AnandaRaj
Apprentice Trainee,HVF,Avadi
Er.Vinoth
Technical Engineer
Er.Tamil Selvam
Hanil Tube India Pvt Ltd